Firefighters rescued five people trapped on the Yellow River island in Hualong for 40 minutes
At 17:56 on April 10, haidong city fire rescue detachment received a call for help, Hualong Hui Autonomous County Qunke town zetang Village Yellow River island 5 people trapped, request rescue. After receiving the alarm, Hualong County fire rescue brigade immediately dispatched 3 cars and 12 people rushed to the scene.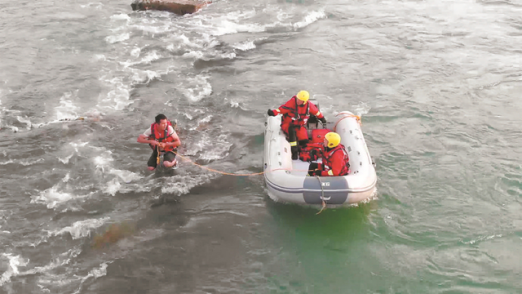 It is understood that the five trapped local residents, the afternoon in the Yellow River with a visit to the central beach, the upstream hydropower station during the discharge of water, resulting in a rapid rise in the water level, the five people trapped in the central island.
Tips from fire Department: Hang out do not play to river island, the area of barren hills, at the river, river, lake, to understand the place environment in advance, determine whether a potential danger, to obey the signs warning prompt cautions, remember not to no one in management and are not familiar with swim in the water environment and water, if discover danger after the first call 110, 119, call the police for help.
---