In recent days, the temperature has gradually picked up, and the morning tea on Chaoyang mountain, Shuitou Town, Pingyang, Wenzhou has entered the picking period one after another. Winter gradually goes away, and the warm sun in spring shines on the full and tender green buds on the tea tree, emitting bursts of faint fragrance. Early in the morning, many tea farmers came to the tea garden with bamboo baskets and began a busy day. One figure after another shuttled through the tea ridge.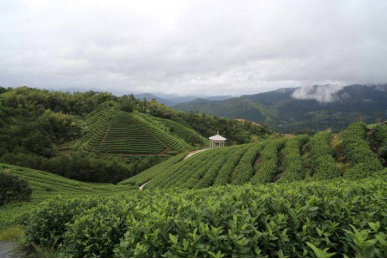 In February of previous years, early spring tea picking in Pingyang County has begun, but this year, affected by the continuous low temperature and rain and snow weather, the growth of spring buds of tea trees is slow, and the picking of early spring tea is delayed by about half a month. From the current phenomenon, due to the influence of the weather, picking tea in March will lead to the loss of some high-quality tea, and then the loss of output, so the price will fluctuate. In a local tea processing workshop, several workers were operating machines, and the automatic tea frying machine worked orderly. The workshop was filled with a strong smell of tea. The hard work of tea farmers has brought them good benefits. They carry out unified management, tea picking, tea processing and so on according to the unified technical requirements of the company. At the same time, tea farmers can obtain stable income by transferring their land to tea enterprises.
It is understood that at present, the total area of tea gardens in Pingyang County is 51000 mu, and the area of tea picking gardens is 35000 mu. These tea gardens are mainly distributed in Shuitou, Tengjiao, Fengwo and other areas. It is expected that the output of early spring tea this year will be 180 tons and the output value will reach 110 million yuan.
---