The 2022 Beijing Winter Paralympic Games is halfway through. Above the snow and ice, the wind is howling and the snow is flying. Under different skin colors, there are the same tough souls, and different languages sing a common hymn to life. Since the start of the game, the professional and comfortable barrier-free environment, warm and efficient warm-hearted service and safe and reliable epidemic prevention measures have made athletes full of praise. This grand event held in China has handed over a "perfect score" for the vigorous development of the Paralympic Movement.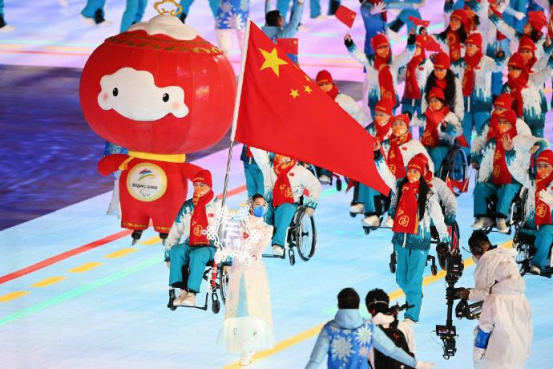 In the Winter Paralympic Games, a comfortable, convenient and smooth barrier-free environment is of the most basic and important significance for athletes and other disabled people. In Beijing 2022 Winter Paralympic Games, barrier-free seats, elevators, toilets and other facilities are readily available. Details such as adding anti-skid facilities and eliminating slight height differences can be seen everywhere. Simultaneous interpretation, wheelchair push and other services are never absent. Beijing Winter Paralympic Games has worked hard to create a comprehensive barrier-free environment.
If barrier-free facilities have built a solid "wall" for this Beijing Winter Paralympic Games, then the volunteers inside and outside the stadium have brought warm and cordial popularity to this "building", which makes everyone who comes here feel at home.
Today, under the background of repeated epidemic delays in the century and the impact of sports events, the epidemic situation in COVID-19 has already become a common problem faced by all mankind. The Beijing Winter Paralympics has made a positive demonstration in epidemic prevention and control.
---